Project Manager
Norbit ITS is positioned as «The Independent DSRC Supplier» and is the leading provider of CEN DSRC products on the world market. DSRC (Dedicated Short-Range Communications) is the technology used in electronic transponders, and has been delivered to customers in over 14 years. Norbit is the largest provider of electronic transponders to the Norwegian AutoPASS system. The range of products covers all relevant uses of CEN DSRC, both in the car, on the roadside and in service-departments.
Norbit ITS has evolved from delivering through license production to become an independent DSRC technology provider. All products are designed by Norbit ITS and contain real Norbit technology. This gives the company full control of performance, functionality and reliability.
With several million tags and thousands of lanes equipped with readers, Norbit ITS has proven to be a reliable and cost-efficient solution for toll road authorities and operators. Norbit ITS has gained more than 70 % market share on toll tags in Norway, one of the most advanced and highly penetrated markets for electronic toll collection. According to independent research, the electronic tag market is expected to have a 20 % annual growth until 2020.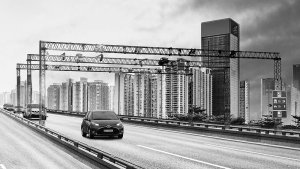 Hungry, Humble, Smart
Due to strong growth and increased project activity towards large international clients NORBIT expands the ITS team. We are looking for an experienced project manager who want to work in close contact with our technical team and the customers.
Main tasks:
Manage technical and commercial activities in large and complex projects.
Lead an international project team
Participate in sales and business development activities
Client and contract management
Following up and monitor subcontractors
Driver of project management process improvements
Reporting, including current status of the project, forecasts and risk management
Requirements:
Ability to collaborate across different cultures
Good presentation and communication skills, Norwegian and English
Extensive experience from project organizations
BsC or MsC, preferably technical
Ability to do some International travellling
 Personal qualities:
Acts as an integrator between functions in NORBIT and customers
Able to build business relation in higher lever in customer and vendor environment
Commercially awareness and result oriented
Motivation factors:
Autonomy – excessive freedom to be creative
Strong potential for growth. Personal development and influence on strategies and further development.
Travelling:     
Some travelling must be expected, International client base

Reports to:    
COO NORBIT ITS